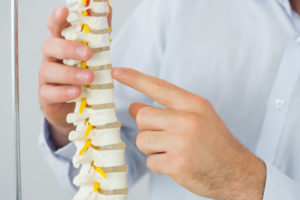 I was in severe pain for over 8 years. After having been involved in multiple car accidents I was experiencing symptoms including migraines, back pain, hip pain, constipation, heartburn, and a sharp electric type shock in my hip and leg.
I underwent physical therapy at the hospital and after not finding relief my physical therapist recommended chiropractic care. I didn't have any doubts about seeing a chiropractor, I was desperate!
After my first visit with Dr. Julie, I felt better than I ever had. After my third visit I felt like a million bucks!No pain, no heartburn, and no constipation! Dr. Julie recommended monthly visits, healthy clean nutrition, exercise, and good posture.
I tell everyone to go see a chiropractor, including my family, and they all now live better, pain free, and prescription drug free lives! I could not be as healthy as I am (at the age of 69) without chiropractic care.I take NO pharmaceuticals and I feel SO GOOD! 
Dr. Julie is my hero!! She is gentle, understanding, kind, and informative. I am an advocate for Chiropractic Care! It has given me my life back!
Patient C.