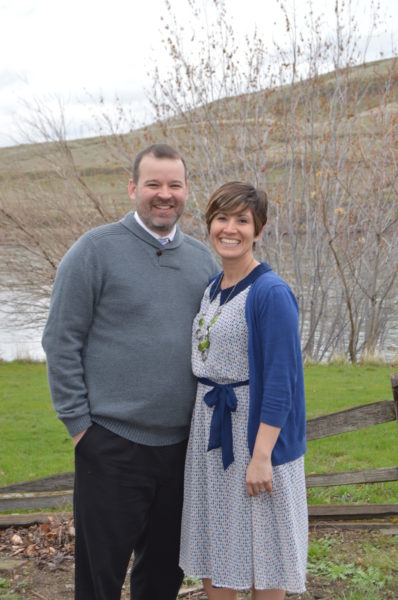 Dr. Joe
Dr. Joseph Hall, or Dr. Joe as we call him, was born and raised in Texas.   That is where he met his beautiful wife of almost 20 years, Chris.  They have six children that keep them very busy.  Texas is where he attended Chiropractic College.  After graduating from Texas Chiropractic College, Dr Joe and his family decided to relocate to the great state of Idaho.  "We fell in love with Idaho on our first visit.  We were in awe of the natural beauty and how friendly everyone was.  We knew right away that this is where we wanted to raise our family!"
Dr Joe grew up in a town with a Chiropractic College.  Many of his youth leaders in church were students at the college and he would frequently hear, what he considered, miraculous stories of people's lives changing through Chiropractic.
His own experience with chiropractic came through the hands of a family friend.  "I was in college at the time and I had developed Insomnia.  Every night I'd toss and turn trying to get to sleep, and every morning I'd wake up exhausted from the lack of sleep.  Then one day I went with my wife to her chiropractic visit at Dr Bergeson's office.  He was one of my youth leaders growing up and a family friend, so I knew him pretty well.  After he adjusted my wife, he asked if I have ever been adjusted.  My first thought was, I don't have any problems, why do I need an adjustment?  I said, no, I don't have any problems.  He then told me to lie down so he could check my back.  I thought, why not, and laid down.  He found a few areas that were what he called, subluxated, and then he gave me my first Chiropractic Adjustment.  I got up and I was a little surprised by how good I felt.  That night I climbed into bed and fell asleep almost immediately, that had not happened in a long time.  I woke up rested and feeling better than I had in months!"
Later, Dr. Bergeson explained to Dr. Joe how the subluxations in the spine were interfering with his body's ability to function normally and that the adjustment removed that interference and he was able to sleep normally for the first time in months.  This experience was a big part of the reason Dr. Joe became a chiropractor.  He is very passionate about helping his patients and educating others on how chiropractic can help them.  "There is nothing better than seeing people find happiness again.  Whether it's a 60 year old grandmother with lupus that is able to stop taking her pain meds for the first time in 20+ years, the ten year old that gets to go on their first sleep over because they have stopped wetting the bed, or the mom with migraines that can finally enjoy time with her family, I love to see the smiles come back and the joy of life return."
Dr. Joe and his wife Chris both enjoy sports.  He loves to play basketball, and you are sure to see Chris riding her bike or running around town in preparation for her next triathlon.  Dr. Joe also enjoys hunting and fishing.  He has trained and bred pudelpointers, which he enjoys working with in his spare time.  He and his family also enjoy exploring the many natural wonders that Idaho has to offer.